Dea

r chess friends,
unfortunately, we have to cancel our meeting again at the end of May. Under the current pandemic conditions, it is not possible to organize a meeting.
We have reached an agreement with the hotel in Leipzig and now want to hold the meeting from September 7. to 12. 2021. However, we have to make a binding booking by 15 July. In order for me to do so, I ask you to write to me by July 10 who will attend the meeting. So I can reserve the rooms accordingly and you can register directly at the hotel.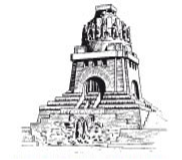 You can see the hotel under https://www.jahrhunderthotel-leipzig.de. If you have any questions, please call the hotel under tel. +49 341-2228730.
Until then, I wish you a happy and healthy time!